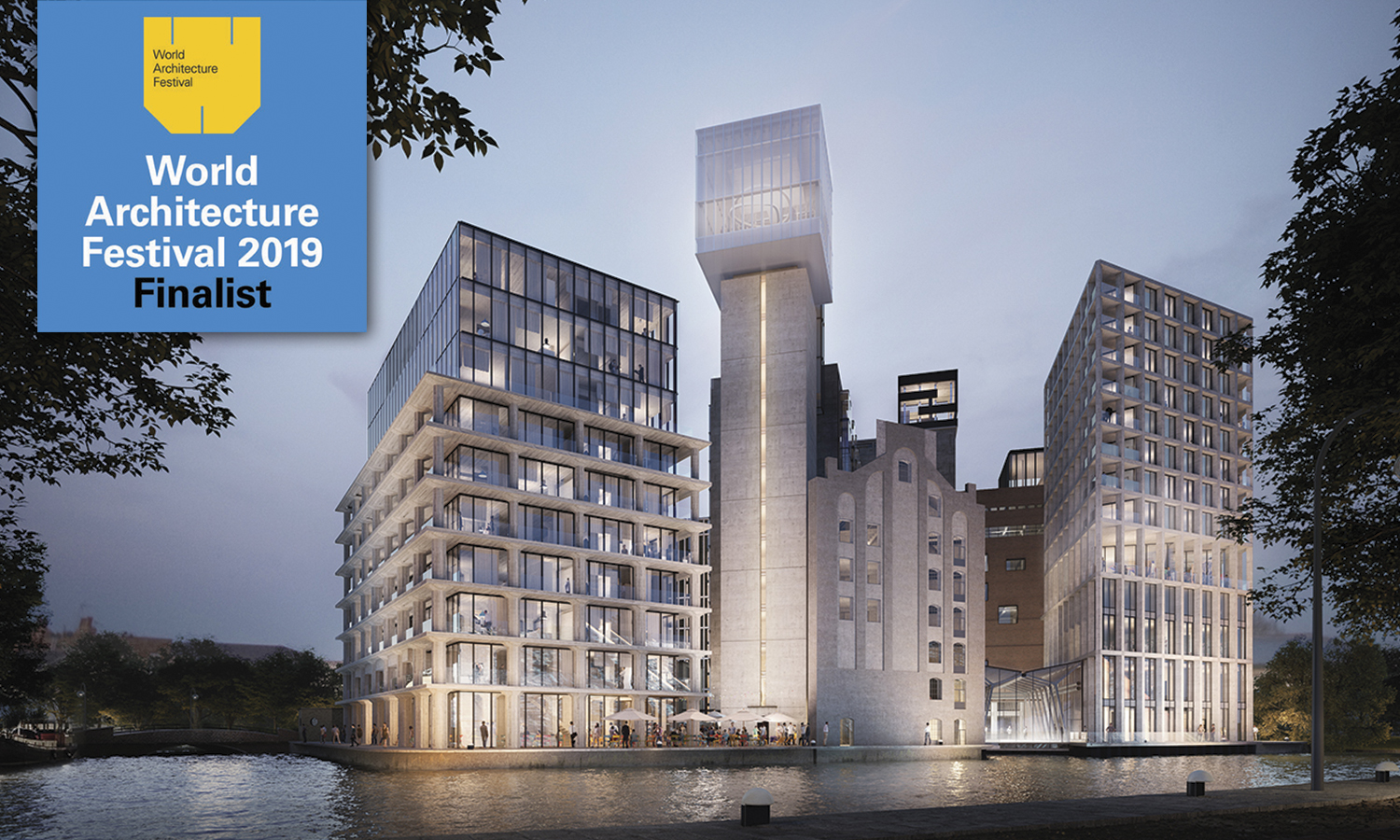 LEIDSCH DAGBLAD - Annet van Aarsen
Leidse Meelfabriek genomineerd voor de 'Oscars' van de architectuur
Studio Akkerhuis in Paris has won a nomination for the Meelfabriek in Leiden for an important architecture prize.
The World Architecture Festival (WAF) announced on Thursday that the architecture firm of Bart Akkerhuis is participating in the Meelfabriek in the "2019 Future Project: commercial mixed use" category. The WAF prizes are also referred to by the insiders as the "Oscars" of architecture. According to the organization there were a large number of entries. The winner will be announced in December during the festival that will be held in Amsterdam this year …
Read on online> Leidsch Dagblad
De Meelfabriek Leiden is a World Architecture Festival, finalist of World Architecture Festival, in the Future Project, commercial mixed use category. Thank you Studio Akkerhuis for your submission and great work!